Welcome!
For over sixteen years, I have welcomed people like you to my serene and secluded haven in the woods. I'm a certified massage therapist specializing in Craniosacral Therapy.
Craniosacral Therapy is a gentle, hands-on method of bodywork used to reduce pain, dissolve tension and restore balance. A massage for your nervous system.
Our bodies have an innate wisdom for harmony and balance. Together we will get curious. Sinking into the quiet of the natural setting we will listen and discover a fuller relationship with your peaceful inner self.
I love my work. It allows me to combine years of training with my innate ability to connect with people and "feel" what their inner body is asking for. We will connect through words and gentle touch to evaluate your current needs. Many of my clients simply allow themselves to melt deeply into relaxation. Imagine a 60-minute vacation!
If you have questions or would like to set up an appointment please call me at 703-282-2619 or send me an email at CraniosacralCynthia@verizon.net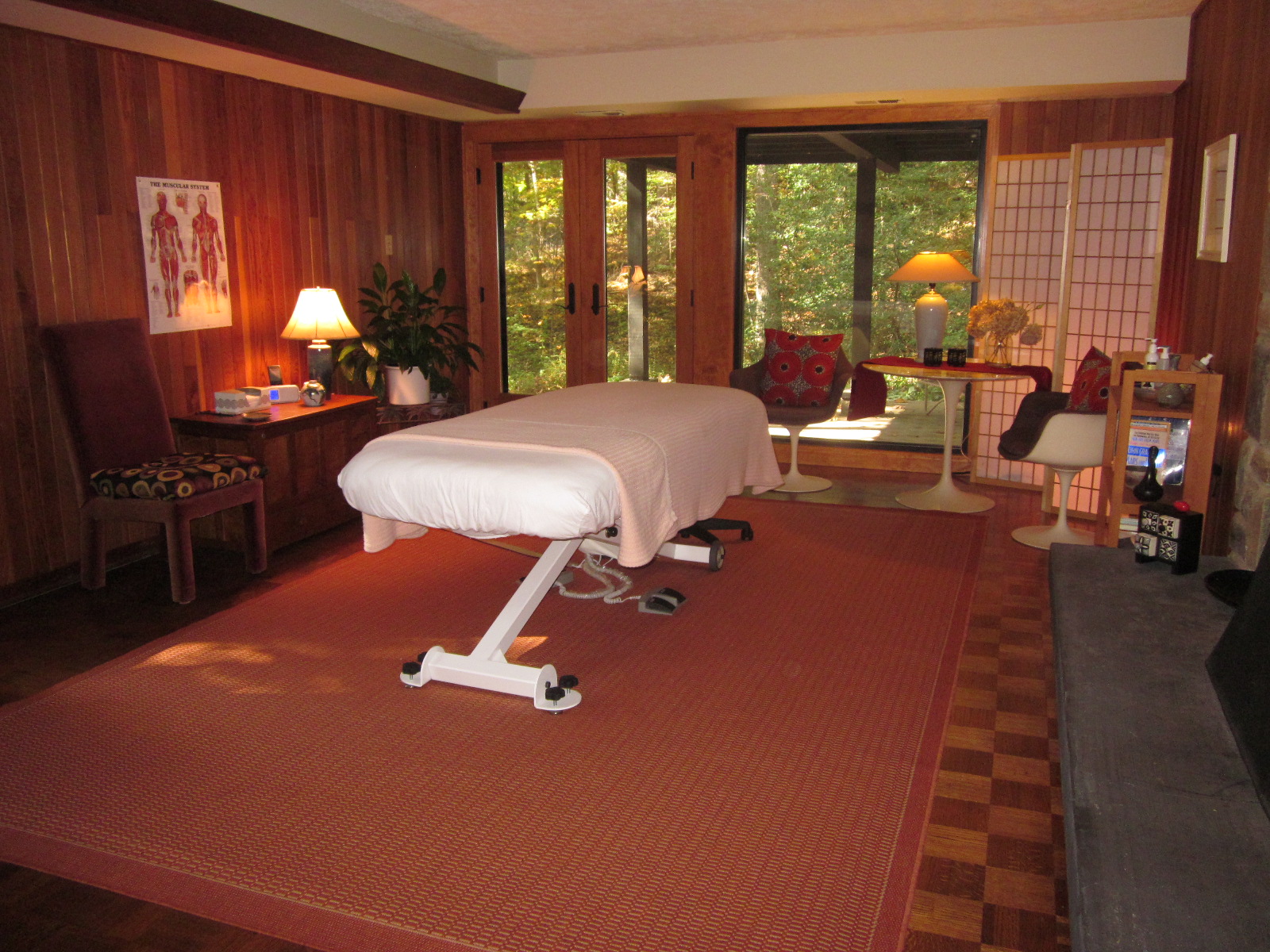 The treatment room.